Symposium: "Thirty Years after the End of the Cold War: Ideas for a New Europe"
20 November 2020
10:00 - 12:15
StarLeaf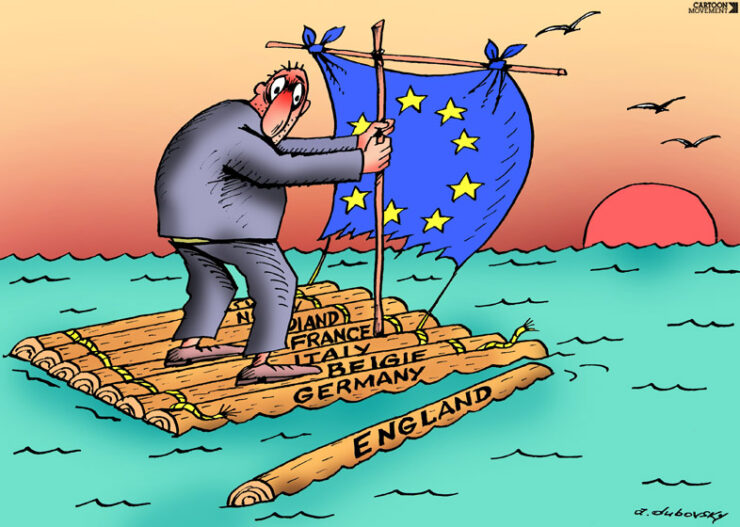 Laurien Crump is organizing a ca. two-hour online symposium for graduate students and interested colleagues from Utrecht and beyond on Friday November 20, exactly thirty years after the Charter of Paris for a New Europe and the end of the Cold War, entitled "Thirty Years after the end of the Cold War: Ideas for a New Europe". The symposium will both look back at ideas for a new Europe at the end of the Cold War, and use the theme as a springboard to discuss current issues in a historical perspective.
Professor Anne Deighton from Oxford University and Professor Piers Ludlow from the London School of Economics will join a panel discussion with Laurien Crump and Marloes Beers (both Utrecht University) to discuss such pressing issues as Brexit, European security, and relations with Russia. The speakers will each deliver a 15-minute pitch, so that there will be plenty of time for a lively discussion with the audience.
Speaker biographies
Anne Deighton is Professor emerita of European International Politics in the Department of Politics and International Relations, University of Oxford, and also a member of the History faculty in the University. She has written extensively on the Cold War, and on British foreign policy over the Cold War period. She has also considered issues of security and detente during and after the Cold War, both in European international politics and in British foreign policy. Since the 2016 referendum that has led to Brexit, she has been seeking to place this British decision in the wider context of Britain's history, politics, and culture.
Piers Ludlow is Professor of International History at the London School of Economics.  He specialises on Western European history since 1945, and especially on the evolution of the European integration process, and Western Europe's role in the Cold War.  His last book was Roy Jenkins and the European Commission Presidency: At the Heart of Europe? (Palgrave 2016); his next will be a study of Britain's 46 years as an EU member state.
Marloes Beers is Assistant Professor History of International Relations at Utrecht University. Her research focuses on European energy cooperation in a global context and on the question of a European identity in historical perspective. Her main publications concern energy cooperation in Europe, the history of Dutch gas policy and the creation of the International Energy Agency.
Laurien Crump is an Associate Professor in Contemporary European History at Utrecht University and Chair of a multidisciplinary Cluster at University College Utrecht. She has published widely on multilateral relations in the Cold War on both sides of the Iron Curtain and is now working on a VENI-project on pan-European diplomacy in the 1980s. She also supervises the Global Cold War group at Utrecht University. Her monograph The Warsaw Pact Reconsidered: International Relations in Eastern Europe, 1955-69 (Routledge, 2015) was awarded the international George Blazyca prize.
Keywords: Charter of Paris; European security; British foreign policy; Russia
Click on the link below to join the symposium:
---
Back