Student Event: Film Screening – The Death of Stalin (2017)
2 May 2023
16:00 - 19:00
Muntstraat 2A, 3512 EV Utrecht
The Cold War Research Network is excited to announce a student-orientated film screening event with 2023 marking 70 years since the death of Soviet leader, Joseph Stalin. The film that is fittingly chosen is The Death of Stalin, directed by Armando Iannucci (2017). The film screening promises to be a significant highlight in this academic year with students of all interests invited.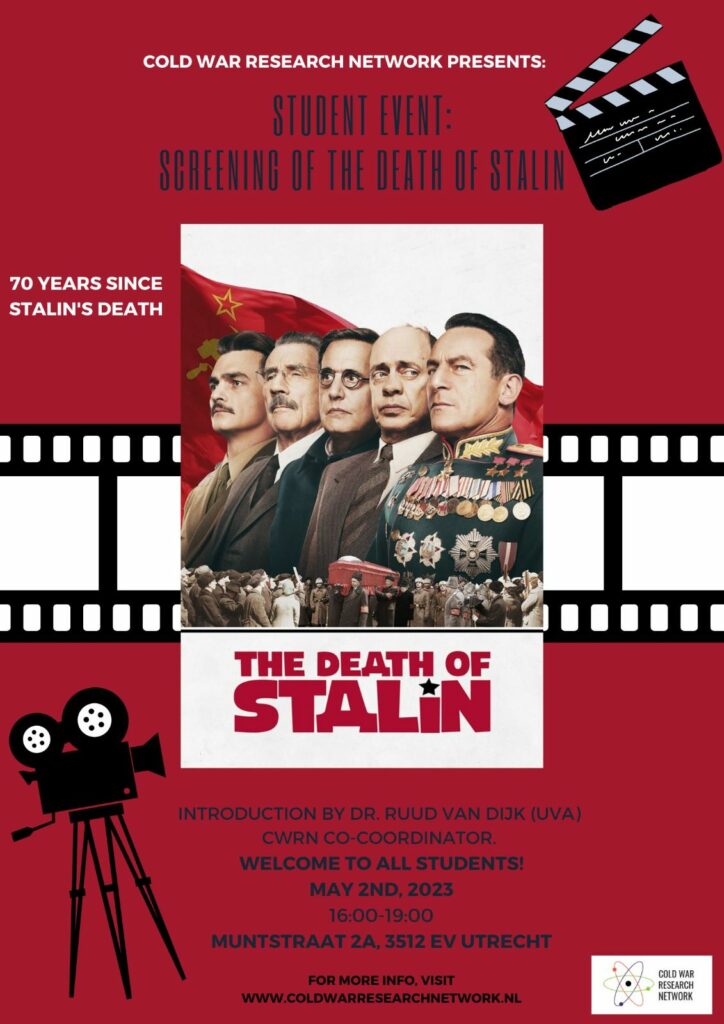 The film is based on the French graphic novel La Mort de Staline (2010–2012) and illustrates the social and political power struggle among the Soviet Council of Ministers in the aftermath of his demise. 'The Death of Stalin' portrays the days surrounding Stalin's death in an entertaining and satirical fashion. Furthermore, CWRN's  coordinator Dr. Ruud van Dijk will provide a brief introduction to the historical context of the film.
We would be delighted if you could join us in the comical retelling of this historical event!
---
Back