Publication: Israelpolitik – German–Israeli relations, 1949–69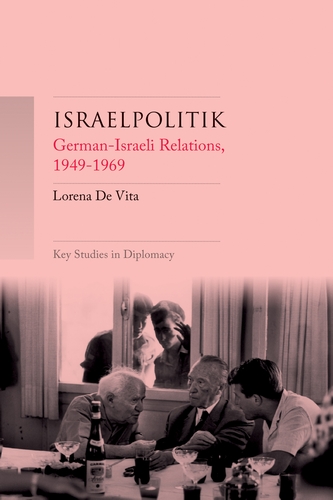 The rapprochement between Germany and Israel in the aftermath of the Holocaust is one of the most striking political developments of the twentieth century. German Chancellor Angela Merkel recently referred to it as a 'miracle'. But how did this 'miracle' come about? In this book, Lorena De Vita traces the contradictions and dilemmas that shaped the making of German-Israeli relations at the outset of the global Cold War.
Examining well known events like the Suez Crisis, the Eichmann Trial, and the Six-Day War, the book adopts a 'pericentric' perspective on the Cold War era, drawing attention to the actions and experiences of minor players within the confrontation and highlighting the consequences of their political calculations. Israelpolitik takes two of the most interesting dimensions of the Cold War – the German problem and the Middle East conflict – and weaves them together, providing a bipolar history of German-Israeli relations in the aftermath of the Holocaust.
Drawing upon sources from both sides of the Iron Curtain and of the Arab-Israeli conflict, the book offers new insights not only into the early history of German-Israeli relations, but also into the dynamics of the Cold War competition between the two German states, as each attempted to strengthen its position in the Middle East and in the international arena while struggling with the legacy of the Nazi past.
For the flyer, click here!
For more information, click here!
---
Back